You could compile a long list of
'
blackfaces
' in East Asian media over the last decade
—
see
here
,
here
and
here
. However, the latest iteration of this Euro-American racist archetype in Chinese media is by far the most
controversial
.
The Gala is not just another Chinese TV show. It is a well-rehearsed and perfectly curated 4-hour-long representation of Chinese culture, tradition, everyday life, and nationalism.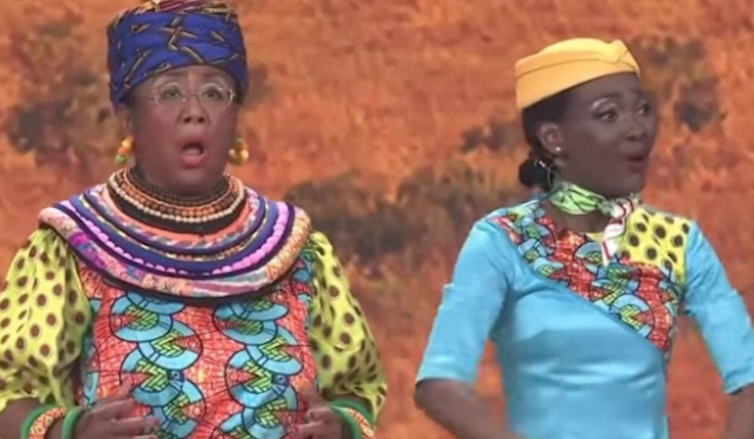 CCTV Spring Festival Gala's
'
blackface' adds to the increasing list of
'
racist' incidents in China
(
concerning black people) that have gone viral
—
see
here
and
here
. Most big Western media conglomerates carried the
story
and, as of the time of writing, no formal apology has been issued.
Africa as China's 'damsel in distress'
Beyond the
'
blackface', the skit's story is rather simple but problematic. Carrie, an 18-year-old Kenyan stewardess trainee, asks her Chinese teacher to pass as her boyfriend to avoid a blind date organised by her mother. Carrie does not want to marry yet. She wants to work and then go to China to study.
In the skit's resolution, Carrie confesses to her mother and explains her desire to go to China. It becomes clear that Carrie sees China as a way to escape tradition
(
and her mother's traditional views on marriage). All of a sudden, Carrie's mother praises China's role
(
past and present) in Africa and agrees to Carrie's plans, shouting
'
I love the Chinese! I love China!'
The skit intended to highlight the positive aspects of China-Africa relations. It does this, however, by presenting a narrative in which China is seen as a solution to Africa's
'
backwardness'.
As I was watching the skit, I was reminded of a
piece of analysis
I wrote some years back about the representation of Africans on the highly popular dating TV show
'
If You Are the One
'
(
feicheng wurao).
Similar to the Gala's skit, the production of
'
If You Are the One' portrayed
Xiao De
(
a participant from Guinea Bissau) as a free-spirited girl, trapped by tradition. Xiao De saw going to China as a way to escape her fate
(
an arranged marriage), study, and become independent.
In the dating show, Xiao De is strictly looking to marry a Chinese man. Moving to China and marrying a Chinese was for Xiao De, as it is for Carrie, a way to escape tradition and enter modernity
—
a Chinese version of modernity perhaps.
The
'
blackface' skit reproduced a narrative line that is representative of China's general approach to Africa. Both official and popular Chinese narratives about Africa consistently try to construct an image of the continent as China's
'
damsel in distress'.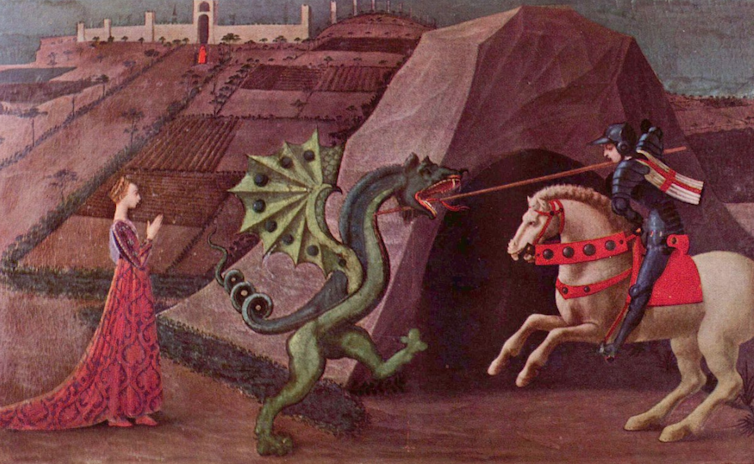 The age-old trope of the
'
damsel in distress' in film, literature and video games depicts a young and beautiful woman who needs to be saved from a monster by a male hero. In the end, the woman usually marries her rescuer. On both the skit and the dating show, this gendered narrative portrays China as the
(
modern) male hero and Africa and the princess in jeopardy
(
or a dire predicament caused by tradition).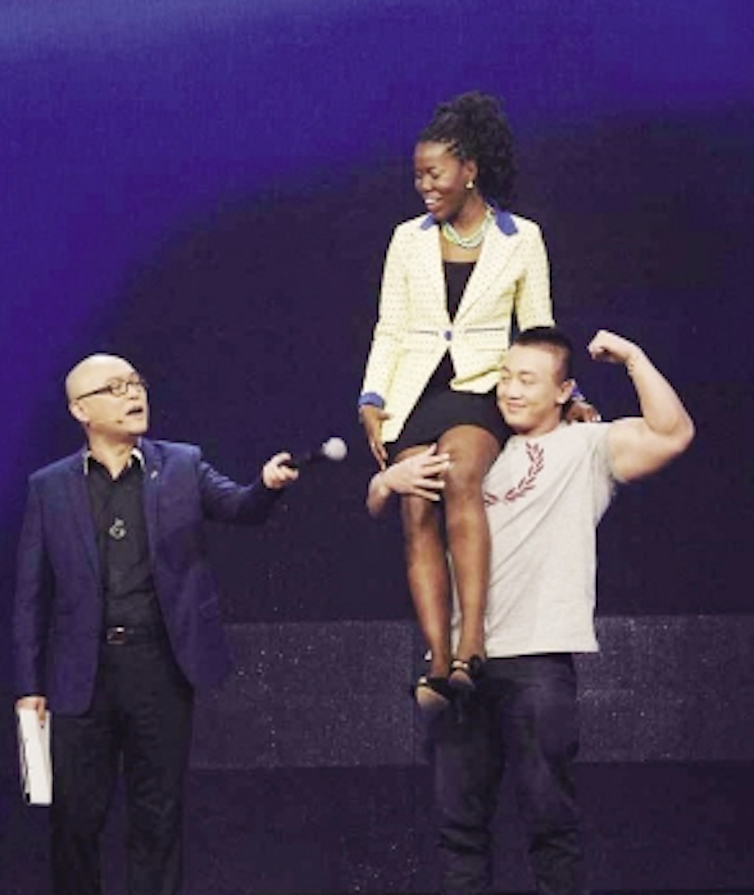 In short, behind the Gala's
'
blackface' lies a consistent top-down, ego-boosting effort to see and represent China as a way for Africa to enter modernity. An effort that casts China-Africa relations along the lines of the binary of
'
Africa as the past and China as the future'.
Beyond the 'blackface': 'Africa as the past' and 'China as the future'
The Spring Festival Gala is a program full of skits. While the skits are normally comedic, they generally intend to inform and educate the audience about a particular topic
(
from military affairs and everyday life to,
controversially
, other cultures).
The
'
blackface' skit
—
the first in the Gala's history to portray China-Africa relations
—
succeeds in informing its Chinese audience about China's historical role in Africa. However, it fails to
'
educate' viewers as to the complexities and realities of contemporary sub-Saharan life.
The proof is in the pudding. The skit's story is supposedly set in Nairobi, Kenya's capital, but all you can see in the background is a savannah. This stereotypical African landscape is about to be crossed by a Chinese-built railway
—
hailed as part of China's One Belt, One Road initiative.


Representing
'
Africa as the past' means associating ideas about Africa strictly with nature and tradition. Stereotypical views on Africa are not only part of the
'
top-down' approach as seen on CCTV's skit
—
they pervade everyday life in China. This is something that many African students who have lived in contemporary China understand.
Often, when African youngsters want to make a quick buck in China, they take on entertainment jobs that essentialise their Africanness. This happens to
other foreigners
in China as well. But in the case of Africans, they often end up donning traditional attire and then drumming or dancing, even if they have no idea about either.
For many ordinary Chinese people, there is no space for modern Africa. By reproducing age-old stereotypes about the continent and its people, the CCTV skit catered to this.
When asked about this, young and educated Chinese often claim that people who produce negative stereotypes about Africa
(
and blackness) are not aware they are doing it. Naivety and ignorance are the common justifications. Ordinary Chinese, they say, ignore African and global histories and only reproduce what is offered to them by
Hollywood
.
This is to some extent true. However, there is evidence from
museum exhibitions
(
pairing Africans to fauna) to
film festivals
(
solely focusing on films about indigenous Africa, for example,
Namibia's Himba people
or the Maasai) that point in another direction. 
Even 'educated' people in positions of power in China seem to hold these views. Blaming Hollywood seems a poor defence.
In a future post, I will propose an alternative route through which negative cinematic representations have entered Chinese imagination. Stay tuned!